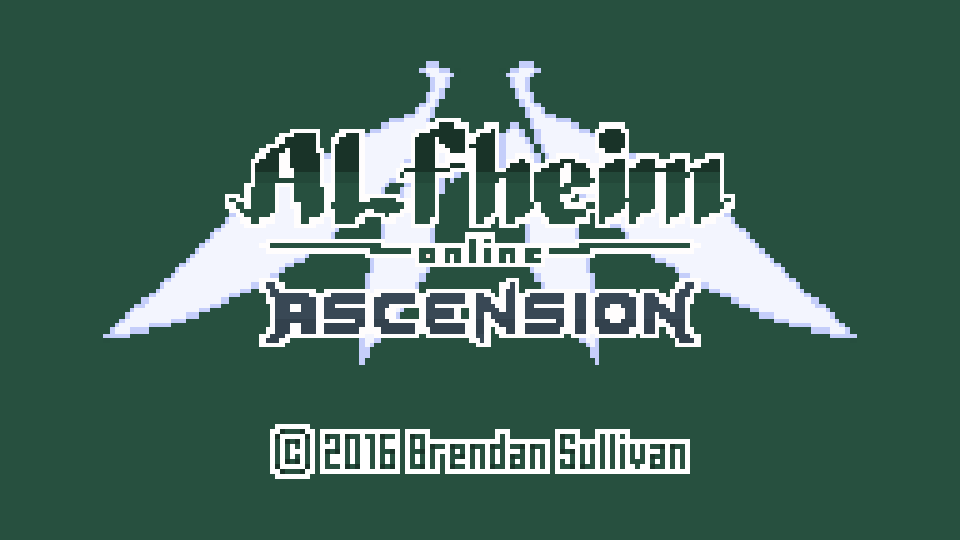 ALfheim Online Ascension
A downloadable game for Windows and macOS
A fan-made project set during the second arc of the popular anime 'Sword Art Online', you control Kirito as he attempts save Asuna from the clutches of Oberon the Fairy King!
I made this game in an attempt to introduce myself to basic programming and expand my skills with pixel art / animation! I hope you enjoy playing this little game as much as I enjoyed making it!
You can follow me on: Facebook, DeviantArt, Artstation, and Instagram!
---
Art, code, sound effects © 2016 Brendan Sullivan / @artofsully
Music converted from MIDI files created by 'Animenz' (https://www.youtube.com/user/Animenzzz) and 'Theishter' (http://www.theishter.com) respectively.
'Sword Art Online' is owned by A1 Pictures, Aniplex USA, and Reki Kawahara - I do not claim to own the rights to their property or any of their content, this is simply a fan made non-profit project.
'ALfheim Online Ascension' Project © 2016 Brendan Sullivan / @artofsully
Download
Click download now to get access to the following files:
ALfheimOnlineAscensionSetup_v1.03.exe
28 MB
ALfheimOnlineAscension_v1.03.zip
33 MB
ALfheimOnlineAscension_SteamBanner.jpg
130 kB
Comments
Log in with your itch.io account to leave a comment.
Well done, appreciate your effort in making this game. The pixel art is very high quality. ***It would be better if i can kill the Fairy King on my own. :)
Thank you so much! Yeah it would've been pretty cool to have a little fight sequence - I just was procrastinating so much I was like I JUST NEED TO FINISH THIS haha :)